International Robotics-Camp for STEM-Girls
Hamburg, July 2019, exact date to be announced
You will be able to create your own colorful world map full of your
beloved holiday memories and future destinations!
Using CAD-controlled 3D-printing, laser cutting and the help of an Arduino microcontroller.
Construction in 2D- and 3D, laser-cutting and engraving in wood and acryl, 3D-printing, and programming an Arduino robot. Impressions of TUHH first Robotics-Camp for international STEM-interested girls which took place in Hamburg in July 2018 (9 days).
Are you interested in science, technology, engineering and mathematics (STEM)?

Do you want to learn more about laser cutting and 3D-printing?

Do you want to construct and program your own life behind an Arduino robot?

Are you excited to make friends with like-minded girls from many other countries?

Are you looking forward to contributing your knowledge and talents?

And - do you already have an idea which possible career you are going to follow?
Hamburg University of Technology (TUHH) in Germany hosted an exceptional international group of high-school girls grades 9 through 12 for a one-week Robotics-Camp in July 2018. Participating girls came from six countries: Germany, Spain, UK, Netherlands, Italy and Israel. International students contribute to the cultural and social diversity, making TUHH a better place. In return, high-school students from abroad get to experience the supportive and resource-rich environment of a German public university in the heart of Hamburg.
The TUHH International Robotics-Camp for STEM-girls at our Technical University is a crucial component of our mission: encouraging female girl students to pick careers in STEM fields, and empowering girls for success in a global world. For our next International Robotics-Camp in July 2019 (exact dates to be confirmed) we are accepting your applications now.
Apply now! We welcome you to the TUHH where you will get a lot of entry-level knowledge in construction and CAD-based programming of different systems such as Arduino robot, 3D-printing, and laser cutting. This camp will focus on project-based teamwork.
There is no need for previous experience because there will be trained students accompanying your teams.
Additionally, you will be able to get in touch with powerful women who made their career as managers and others in leading positions. These included seminars will allow you to ask everything that you are interested in about your possible working future – and this will take place in a private atmosphere.
What is the goal of this camp?
You will:
learn the basic principles of computer science, electrical engineering, and CAD-based programming.
get an impression of the scientific daily routine in our laboratory.
learn about different career opportunities.
be able to exchange your thoughts with like-minded people and enhance your personal network.
There is a big gender-gap when it comes to tech-leaders: far too few women are in strong positions in business or government. Robotics is an exponentially growing technology field, with its ability to transform industries and solve humanity's grand challenges. Help us close the gender-gap!
We believe this Robotics-Camp will, in a positive way, change the way how you think about the future.
Who is the organizer of this event?
robotik@TUHH, an initiative of dual@TUHH supported by NORDMETALL, will host the camp which is generously funded by corporate sponsors. The initiator and co-organizer of this event is The Drone Institue, and its founder/CEO Alexis Noguer. We are looking forward to welcoming you at the TUHH!
How did this idea come up?
Two teenage girls came up with the idea!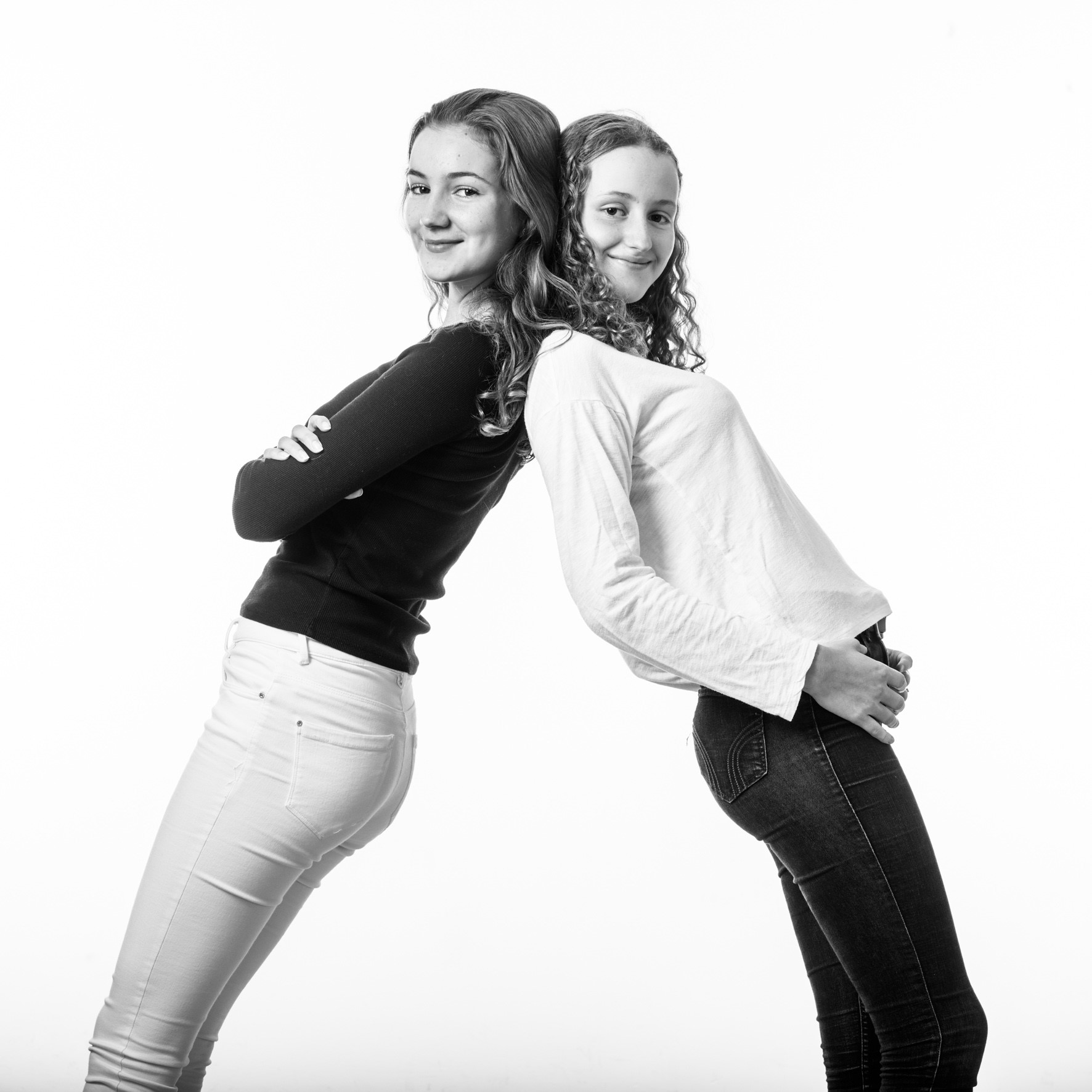 Leah (17) and Sofia (15), who live in Barcelona, participated in a Robotics-Camps at TUHH during one of their high-school summer breaks. When they got back to school in Spain, they enthusiastically shared stories with their many friends: about 3D-designing and -printing figures, building and programming little automated vehicles, and of cute little doll-sized robots playing football against each other while falling all over themselves! Their friends' reaction? They wanted to be part of the action, too!
Were there any Robotics-Camps at TUHH – in English? Or anywhere in Germany? There were also these other questions: Sounds interesting, but are you sure I will like it? Is it really fun for girls?
When their father, Alexis Noguer, approached us at TUHH with these questions and volunteered to take on the whole organizational challenge if we set up an English-language Robotics-Camp, we didn't think twice. At TUHH we brainstormed, researched, talked to many experts, and now believe we have succeeded in creating a unique course syllabus which is especially suited to foster the creativity, the strategic thinking capacity, and the team-working capabilities inherent in many young women.
Alexis, who excels at connecting people and making things happen, is an accomplished manager and pioneer in high-tech businesses such as drones. He holds Engineering and Business degrees from Karlsruhe Institute of Technology (KIT) and Harvard Business School, respectively. We are grateful he has offered to contribute his organizational talents to bringing such a motivated group of international students together in Hamburg for a good cause.
This is a unique pilot program, with limited slots available, so: Apply soon! We look forward to having you!
Where does the camp take place?
This camp is dedicated to young STEM-interested girls of 14 – 18 years. During the five days, you will be in the laboratory at the TUHH (Am-Schwarzenberg-Campus 3, 21073 Hamburg, Germany). The camp will start at 9:00 am and last until 5:00 pm.
Lunch, drinks, and snacks will be provided.
What do you have to keep in mind?
You will have to take care of your personal arrival and departure. You will have to pay for the accommodation and evening meals.
Moreover, if you are underaged you have to get the permission of your parents to participate in the Robotics-Camp and to travel (in the group) through Hamburg.
The best way to get here, is by airplane to Hamburg International Airport (HAM).
Accommodation for the students will be arranged by Alexis Noguer. Further details will be published soon. Questions concerning travel, accommodation, transport, visits, etc. can be adressed to: or phone: +49 175 6969931.
We expect:
a written motivational letter.
fluid spoken English.
good school marks, especially in STEM-related subjects. Please submit your most recent school certificate.
a copy of your ID or passport.
as a minor, your parents will need to fill in an authorization form.
The application is open until 30th of May 2019.
Please sent your collected documents to
For further questions to the camp concept, you can contact Dr. Janine Radtke of the robotik@TUHH team by using or call +49 (0)40 42878-3592. You can find additional contact details here.
Highlights of the 2018 international STEM-Girls Robotics-Camp
Get an Impression of Our Daily Life During the Camp at TUHH
For instance, beside our course we visited the aerospace DLR_School_Lab, the FabLab, and the TUHH electrical race car building group, e-gnition.
The Course Tasks
The girls created their own world with the help of 2D and 3D construction realized by laser cutting and 3D-printing, supported by Arduino technics.
Professional Organisation
The camp was organized by the long-term experience of robotik@TUHH, represented by Dr. Janine Radtke, and the private initiator Alexis Noguer.
Inspiring Female Mentor Speakers From Leading Positions
The camp included an afternoon with seven highly-motivated and open-minded international female speakers. During the roundtable discussion, the girls were able to ask any question they liked to. This was followed by an even more private dinner, where all participants enlarged their personal network.
Making New Friends
Sponsored by